Anthropic Traces 
What have you left behind? 
Preview July 27 8PM 
Opening July 28 8PM 
Relaxed Performance July 29 2 PM 
Evening July 29 8 PM 
Matinee July 30 2 PM 
Evening July 30 8 PM 
Closing Matinee July 31 2 PM 
Crow's Theatre 345 Carlaw Avenue, Toronto, ON 
Anthropic Traces, produced by Balancing on the Edge, in association with A Girl in the Sky Productions and Thin Edge New Music Collective is a large-scale production fusing contemporary music, circus, dance, theatre, mask and multimedia. In our current epoch, Anthropocene, we see the traces of human existence leaving an indelible mark in the history of the earth. Anthropic Traces showcases four original collaborative works whose artistic trajectory reflects on global issues affecting the current  human condition.  Bound together by the threads of human impact, each piece is unique in artistic approach and topic. Anthropic Traces features ten physical performers using experimental and traditional circus disciplines including hair hang, contortion, juggling, aerial plastic, and invented apparatus paired with live performances of fresh and compelling compositions by trailblazing Canadian composers Juro Kim Feliz, Anna Höstman, Cheldon Paterson (SlowPitchSound), and Bekah Simms.  Production Management provided by What by When Productions. 
Click here for more information. 
Presented with Generous support from:  
Toronto Arts Council, Ontario Arts Council, Canada Council for the Arts, SOCAN Foundation, Dream Cymbals, Steinway Piano Gallery Toronto
"

Provocative, thrilling, and thought-provoking " - Jennie Punter
THIN EDGE NEW MUSIC COLLECTIVE PRESENTS
REVERB 
JUNE 23rd, 2022
 8pm EST
918 Bathurst
Tickets (available at the door): $20 Students/Seniors/Arts Workers; $25 Adults
Livestream is free to watch/PWYC - donations accepted here
Join us for the inaugural edition of Reverb, the final in-person concert of TENMC's hybrid digital/in-person 2021/2022 season. Our programme will showcase works by Maria Eduarda Mendes Martins (Toronto), Meghan Cheng of Ping Interactive Studios (Toronto), Bruce A. Russell (Toronto), Annie Hui-Hsin-Hsieh (Pittsburg/Australia), and Anna Höstman (Victoria).
 Reverb is designed to support artists from a variety of stages in their career through commissioning, premiering works that haven't had the opportunity to be performed, and providing a second performance of existing compositions and prior TENMC commissions. 
Audience members will have the chance to purchase a limited edition download card for the forthcoming digital album of the programme designed by Meghan Cheng (album drop September 2022). 
Stay tuned in the fall of 2022 for video releases of each featured work!
Please visit TENMC's events page for more details on the show and featured artists. 
COVID POLICY
Masks are recommended to be worn. Masks and hand sanitizer will be available at the door. 
ACCESSIBILITY INFO
918 Bathurst, is not currently wheelchair accessible due to stairs (two half-flights to enter the performance space, and one flight to access the washrooms). 
Reverb is presented with generous support from the Canada Council for the Arts, and the Toronto Arts Council, Dream Cymbals and the SOCAN Foundation.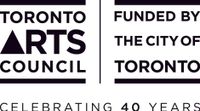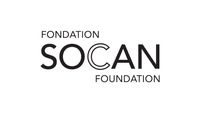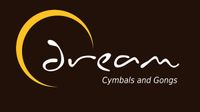 Did you miss Ongaku? Check out some of the photos from the event below and download the full festival program full of composer bios and more!