THIN EDGE NEW MUSIC COLLECTIVE PRESENTS
REVERB 
JUNE 23rd, 2022
 8pm EST
918 Bathurst
Tickets (available at the door): $20 Students/Seniors/Arts Workers; $25 Adults
Livestream is free to watch/PWYC - donations accepted here
Join us for the inaugural edition of Reverb, the final in-person concert of TENMC's hybrid digital/in-person 2021/2022 season. Our programme will showcase works by Maria Eduarda Mendes Martins (Toronto), Meghan Cheng of Ping Interactive Studios (Toronto), Bruce A. Russell (Toronto), Annie Hui-Hsin-Hsieh (Pittsburg/Australia), and Anna Höstman (Victoria).
 Reverb is designed to support artists from a variety of stages in their career through commissioning, premiering works that haven't had the opportunity to be performed, and providing a second performance of existing compositions and prior TENMC commissions. 
Audience members will have the chance to purchase a limited edition download card for the forthcoming digital album of the programme designed by Meghan Cheng (album drop September 2022). 
Stay tuned in the fall of 2022 for video releases of each featured work!
Please visit TENMC's events page for more details on the show and featured artists. 
COVID POLICY
Masks are recommended to be worn. Masks and hand sanitizer will be available at the door. 
ACCESSIBILITY INFO
918 Bathurst, is not currently wheelchair accessible due to stairs (two half-flights to enter the performance space, and one flight to access the washrooms). 
Reverb is presented with generous support from the Canada Council for the Arts, and the Toronto Arts Council, Dream Cymbals and the SOCAN Foundation.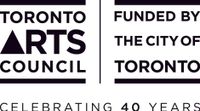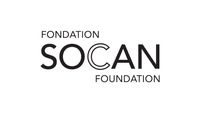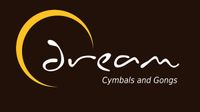 Did you miss Ongaku? Check out some of the photos from the event below and download the full festival program full of composer bios and more! 
LAND ACKNOWLEDGEMENT
Thin Edge New Music Collective's operations take place in Tkarón:to (Toronto), which is subject to the Dish With One Spoon Wampum Belt Covenant, an agreement between the Haudenosaunee Confederacy and a confederacy of Anishinabek and allied nations to peaceably share and care for the resources around the Great Lakes. Tkarón:to is also covered by Treaty 13 an agreement with the Mississaugas of the Credit. 
Current-day Tkarón:to is home to many diverse First Nations, Inuit and Métis peoples and has been stewarded by Indigenous peoples for thousands of years before the arrival of colonial settlers. TENMC would like to acknowledge and honour the traditional caretakers of the land on which we live, and work. 
Historically, Canada's state policies have criminalized and devalued forms of Indigenous culture while supporting the work of settler artists to extract Indigenous songs, stories and art for consumption without the guidance, consent, credit, or compensation of Indigenous communities. Many practices within contemporary/experimental music have roots in colonial traditions both past and present. As a collective, we recognize that we have benefited from funding models that have historically oppressed Indigenous culture, valuing certain modes of artistic expression over others. 
We believe that the music we are privileged to share with you is just one of an incalculable number of vibrant possible modalities that humanity uses to structure, express and experience sound. As we move forward into our second decade as an ensemble, TENMC is committed to an ongoing process of education, reflection, and action.