Artists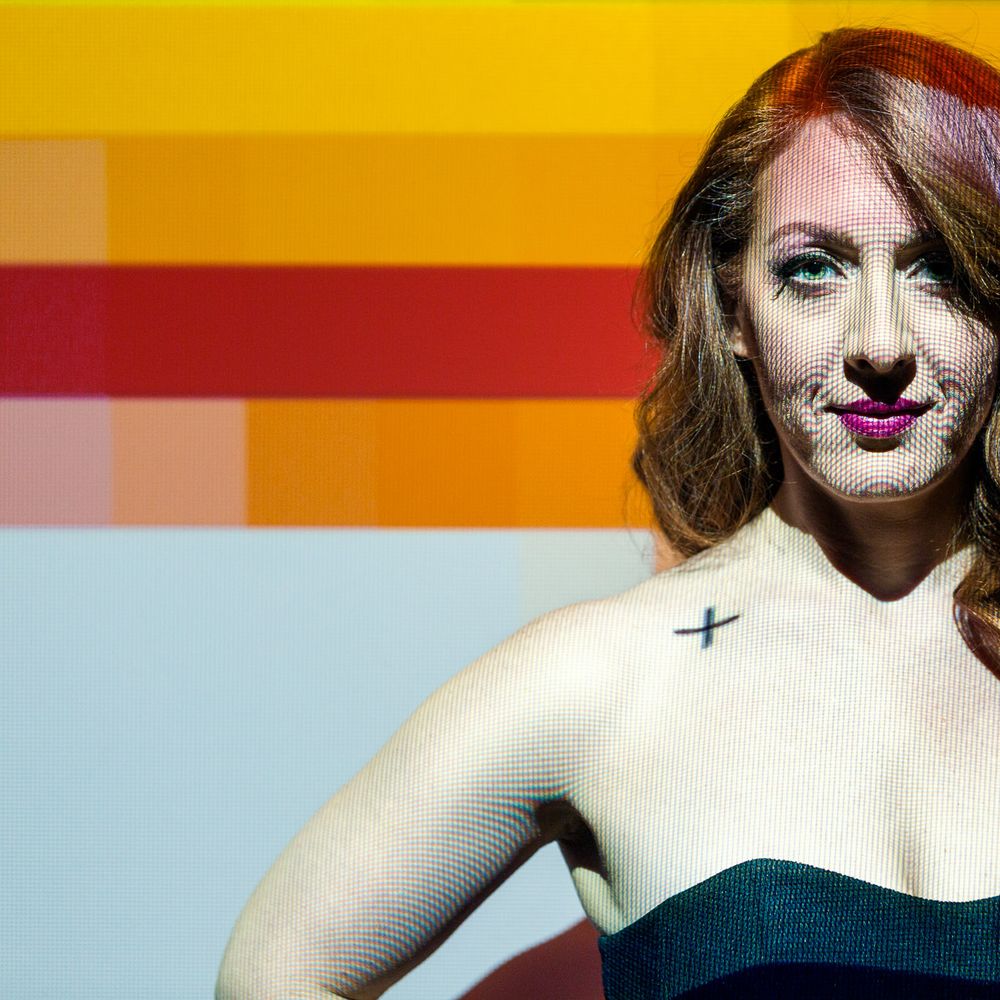 Cheryl Duvall
Piano/Co-Artistic Director
Toronto-based pianist Cheryl Duvall has established herself as one of Canada's foremost contemporary music interpreters, immersing herself in a wide variety of compositional aesthetics and collaborative endeavours. In 2011, she co-founded the "adventurous and smartly programmed" (Musicworks Magazine) chamber group Thin Edge New Music Collective. Since their inception, they've commissioned over 70 works, mounted lavish multidisciplinary productions such as Balancing On The Edge, and collaborated with leading performers like Charlotte Mundy, Jason Sharp, Ensemble Paramirabo (with whom they recorded an album.) They're also widely noted for their direct engagement with composers, among them Linda Catlin Smith, Elliott Sharp, Barbara Monk Feldman, and Sarah Hennies. Their tours and residencies across Europe, and in Japan and Argentina have positioned them as ambassadors for Canadian music abroad. Her lucid sense of contour, evocative sonic and emotional presence, and boundless versatility make her both a dynamic soloist and in-demand collaborator.  Recently, Duvall has begun gathering commissioned works from cutting-edge artists such as Daniel Brandes (of the Wandelweiser collective), Kotoka Suzuki, James O'Callaghan, Emilie Lebel, and Anna Höstman, whose music is the subject of her debut solo recording, Harbour (Redshift Records). In 2016 her formidable skill was recognized with a nomination for the KM Hunter Award. She also made an acclaimed recording with Bespoken, and worked with the likes of stalwart choreographer Peggy Baker, cellist Paul Pulford, film composer Darren Fung, and Essential Opera. Duvall holds an Honours BMus and Diploma of Chamber Music from Wilfrid Laurier University, and a Master's of Piano Performance and Pedagogy from University of Toronto.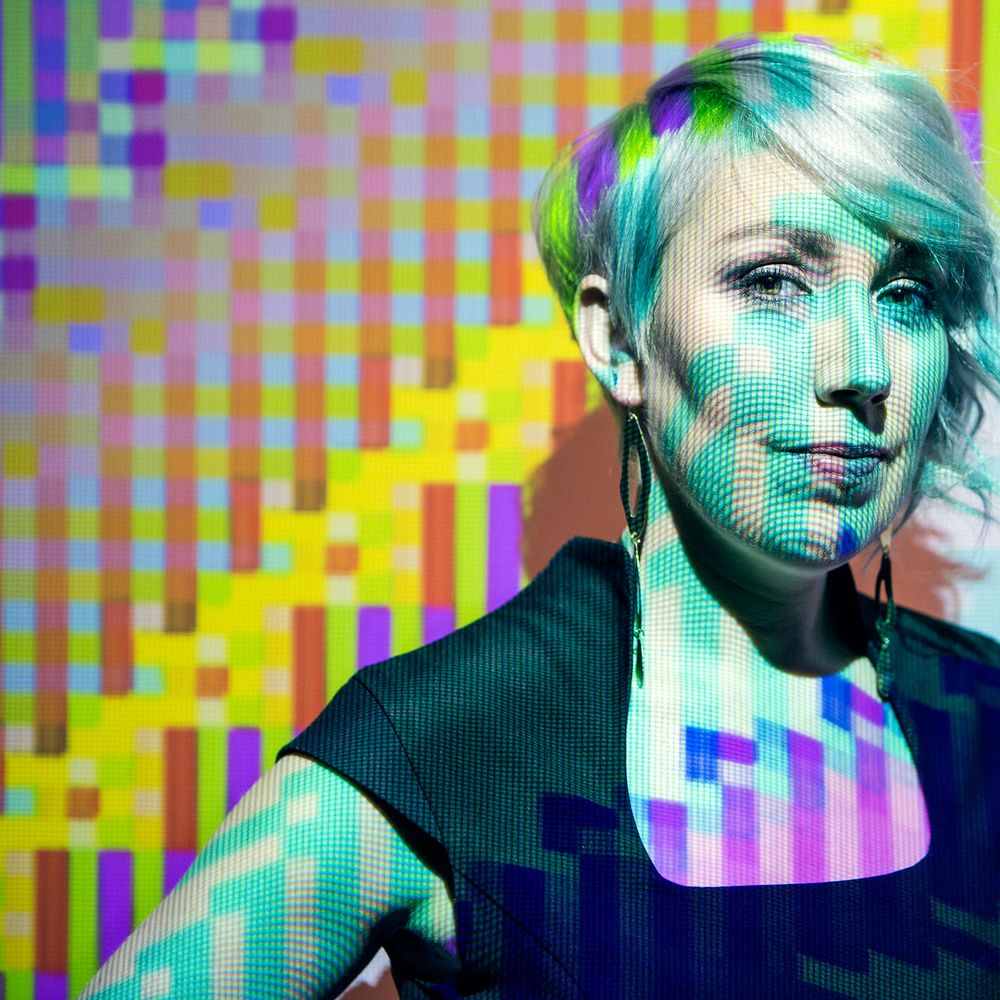 Ilana Waniuk
Violin/Co-Artistic Director
Ilana Waniuk is a versatile violinist with interests ranging from classical music and improvisation to visual arts. Along with pianist Cheryl Duvall, Ilana is a founding member and co-artistic director of Toronto-based contemporary music ensemble/presenter  Thin Edge New Music Collective (TENMC) now in its 10th season and Balancing on the Edge (production company merging contemporary music with contemporary circus arts).  As a member of TENMC, Ilana has performed on concert stages across Canada, Italy, Argentina, Poland, Japan and most recently Germany and Greece with generous support from the Canada Council of the Arts. Ilana has toured Cape Breton as part of the Bicycle Opera Project, performed at contemporary music festivals including Open Ears in Kitchener/Waterloo, SoundON Festival in San Diego and the Royal Conservatory's 21C festival in Toronto as well as with the Madawaska String Quartet, Elliott Sharp, Adam Rudolph's Go Organic Orchestra, Essential Opera, NUMUS' Perimeter Players, Chicago's Ensemble Dal Niente  and NOISE.  Ilana has held multiple artistic residencies at the Banff centre for the Arts, Avaloch Farms Music Institute and been a fellow at the Norfolk Chamber Music Festival New Music Workshop.  Ilana was a winner of the 2014 Orford String Quartet Award and most recently is the curator/performer behind 'Filament', an evolving concert program of new works for violin, electronics and multi-media developed with generous support from the SOCAN Foundation, Canada Council for the Arts, Ontario Arts Council and Arraymusic. Ilana is currently a doctoral student in contemporary performance at the University of California San Diego.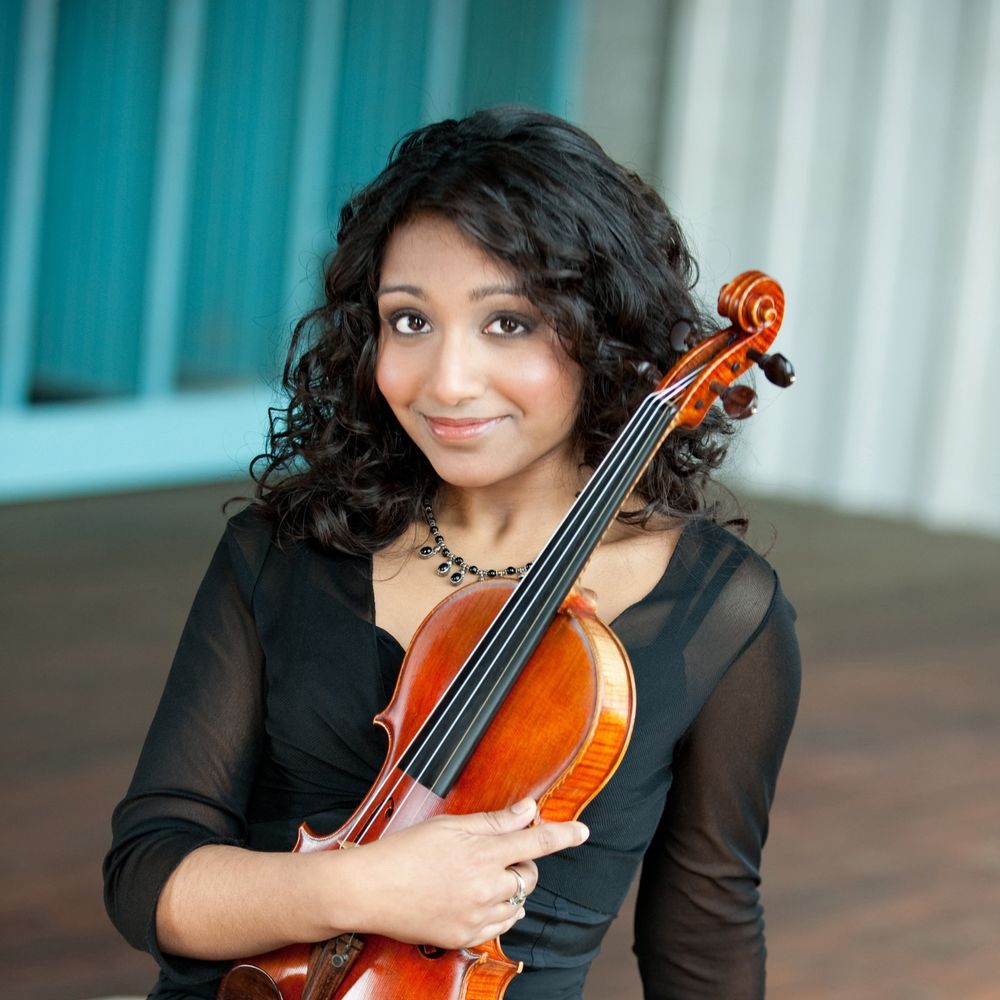 Suhashini Arulanandam
violin
Violinist Suhashini Arulanandam enjoys a full schedule as a performer, private teacher and orchestral coach. She performs regularly as a member of the Hamilton Philharmonic and Windsor Symphony Orchestras, as well as freelancing with other ensembles including the Kitchener-Waterloo Symphony Orchestra and the Thunder Bay Symphony Orchestra. Suhashini thrives on variety, and welcomes the challenge of switching gears quite frequently between new music and early music, as well as anything in between or beyond. In addition to performing with TENMC, Suhashini has been performing on Baroque violin as part of the Aradia ensemble, and will be attending the American Bach Soloists workshop this summer. Suhashini has also ventured outside the realm of western classical music and has performed with Sufi rock musician Salman Ahmad and tabla player Samir Chatterjee. She toured with three-time Juno nominee Sarah Slean on the singer-songwriter's Canadian tour last winter, and has also performed with Ian Kelly and Basia Bulat. A dedicated pedagogy nerd, Suhashini has a full studio of violin students both privately and through Reaching Out Through Music, a program serving the St. Jamestown community. She coaches the Halton Missisauga Youth Orchestra violins and has been a guest coach for the Hamilton Philharmonic Youth Orchestra and the Durham Symphony Youth Orchestra. Suhashini holds a Master's degree from the City University of New York, Queens College, from the studio of noted pedagogue Burton Kaplan. Her other principal teachers include Erika Raum and Annalee Patipatanakoon, with whom she studied with at the Glenn Gould School while completing a Performance Diploma. In addition to her university studies, Suhashini spent four summers at the Banff Centre for the Arts, studying with Lorand Fenyves, Erika Raum, and Scott St. John, and participated in summer festivals including chamber music at Le Domaine Forget and the Spoleto Festival Orchestra in Charleston, South Carolina.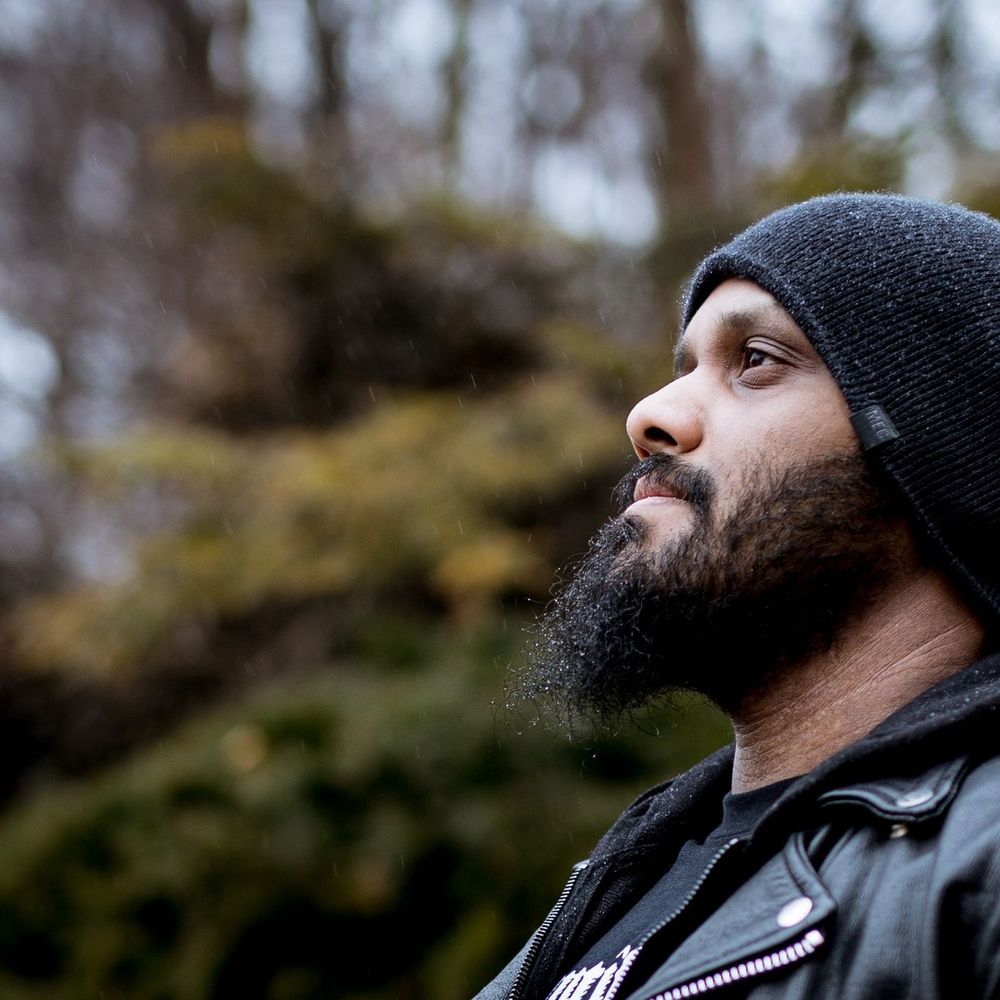 Amahl Arulanandam
cello
With interests from baroque to metal, Toronto cellist Amahl Arulanandam is known for his musical versatility and ability to adapt to many genres. At home in studios, clubs, and halls, Amahl hopes to convey that musical expression is beyond labels. Passionate about the music of our time, Amahl has performed with ensembles such as Soundstreams, New Music Concerts, Caution Tape Sound Collective, Thin Edge New Music Collective, Music in the Barns and Esprit Orchestra. He has had the opportunity to work with leading composers such as Salvatore Sciarrino, Ana Sokolovic, Luna Pearl Woolf, and Brian Current. A co-founder of VC2 Cello Duo alongside colleague Bryan Holt, he has helped foster the creation of brand-new, genre-bending music for cello that is wholly unique, but wholly Canadian.  Amahl has wholly embraced the bizarre sounds the cello has to offer and takes special pleasure in playing on areas of the instrument other than the strings.  Amahl has performed alongside artists such as David Geringas, Robert Aitken, Steven Dann, Jeffrey Beecher, and Mark Fewer. He toured the US with Matt Haimovitz and Uccello, and was featured at the Salzburg Chamber Music Festival, Ottawa Chamberfest and Sweetwater Festival. Amahl co-founded VC2 Cello Duo alongside colleague Bryan Holt who continue to make waves with their genre-bending, engaging concerts.
Photo Credit: Alice H Photography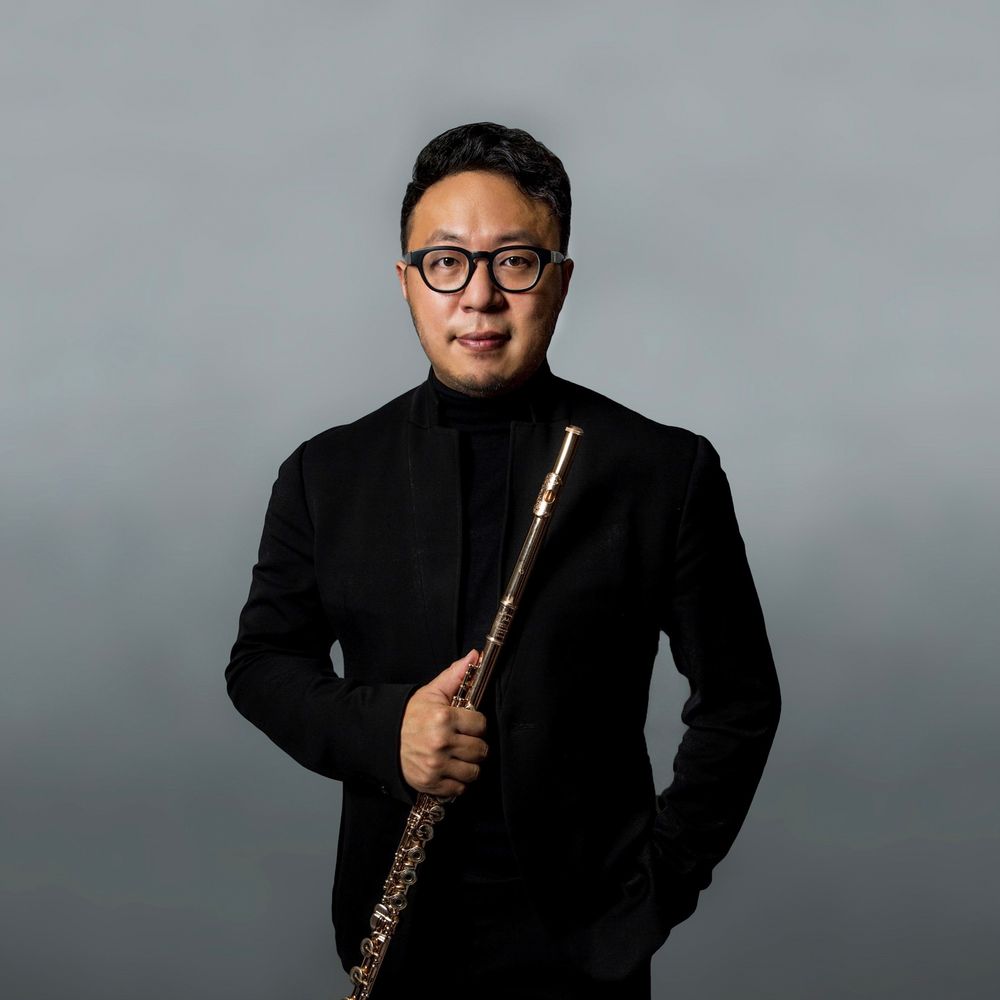 Terry Lim
Flute
Described as "imaginative and magical", Terry Lim is a multifaceted flutist known for musical risk taking and brilliant artistry. He received his Bachelor of Music degree with an international soloist, Lorna Mcghee, at the University of British Columbia. He was also a former faculty member at the UBC Summer Music Institute and New York University. Terry has performed in various music festivals and concert series across North America, including Ottawa International Chamberfest, Stratford Summer Music, Toronto Summer Music Festival, Banff Centre, Redshift Society, Music on Main, New Music Edmonton and Pierre Monteux. He also has been heard on the radio and in concert halls throughout the United States, Canada and Asia, performing at the Chan Center, Kimmel Center, Carnegia Hall, DiMenna Center, Alice Tully Hall, and Merkin Hall.  
As an energetic proponent for chamber and contemporary music, Terry has created a dynamic force in the music world highly regarded for his music concerts of various styles and genres. He has worked closely with numerous composers and has given several world premieres. Terry is also a member of Toronto-based ensembles, Thin Edge New Music Collective and Charm of Finches. Besides performing, he maintains a private flute studio, delivering weekly solo and chamber music lessons, adjudicates festivals across Canada and appears as guest speaker in university classroom and festival panels.  
Terry is an International Artist for Trevor James Flutes and Beaumont Music.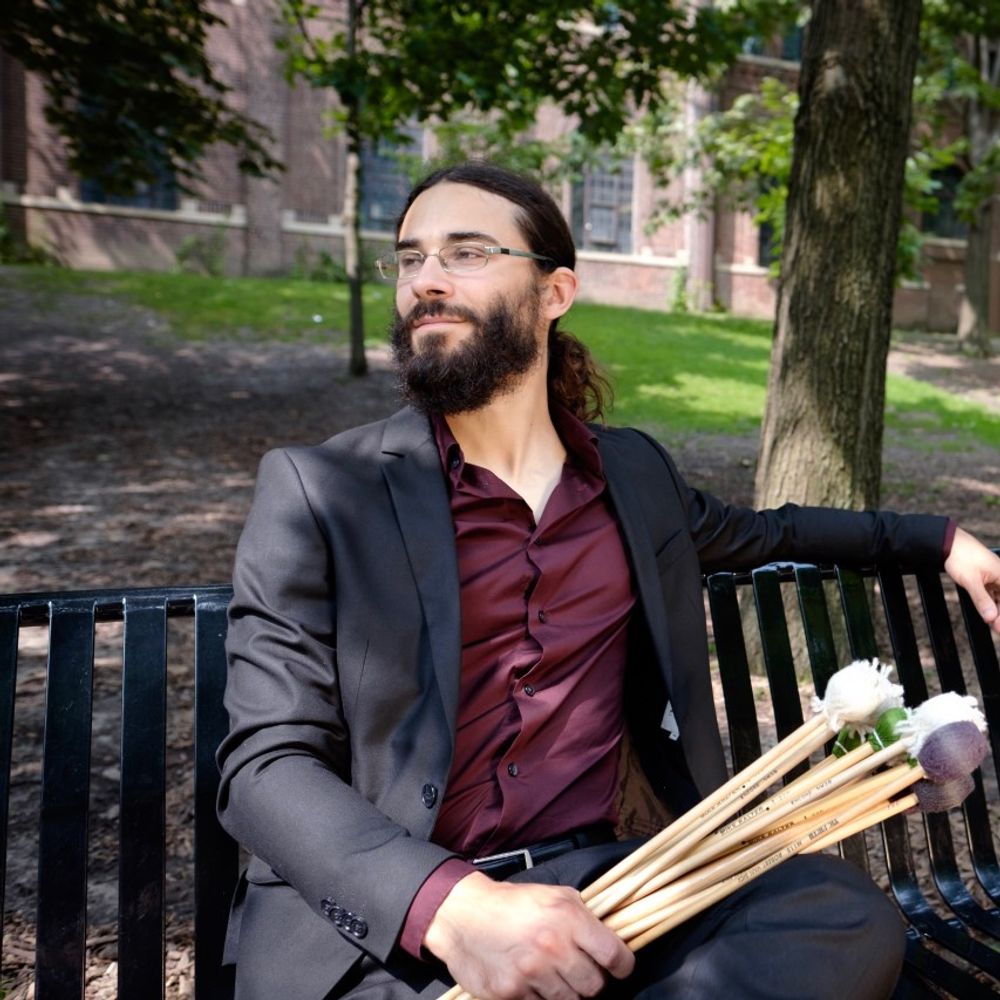 Nathan Petitpas
Percussion
Percussionist Nathan Petitpas is passionate about contemporary music and loves premiering new compositions by living composers. He has been a member of the Thin Edge New Music Collective since 2012 and in this time has had many opportunities to do just that. In recent years he has also formed a percussion and violin duo with violinist Suhashini Arulanandam under the name Duologue. In his freelance work Nathan has performed with a diverse collection of organizations including the Evergreen Club Contemporary Gamelan Ensemble, Against the Grain, the Windsor Symphony Orchestra, FAWN Chamber Creative, the Hamilton Philharmonic Orchestra, Cirque du Soleil, and many of the GTA's other orchestras. He has also performed in various festivals and concert series including the Internationales Gamelan Musikfestival in Munich, Nuit Blanche Toronto, New Works Edmonton, New Music Calgary, Music on Main (Vancouver), Open Spaces in Victoria, the Music Gallery's X Avant series, and NUMUS. Nathan has recently undertaken the project of writing and publishing music education materials under the name Dots and Beams. He currently has 2 books in print with 2 more coming in the fall of 2019. Nathan is an artist endorser of Mannion Mallets and Dream Cymbals and Gongs.






 www.nathanpetitpas.com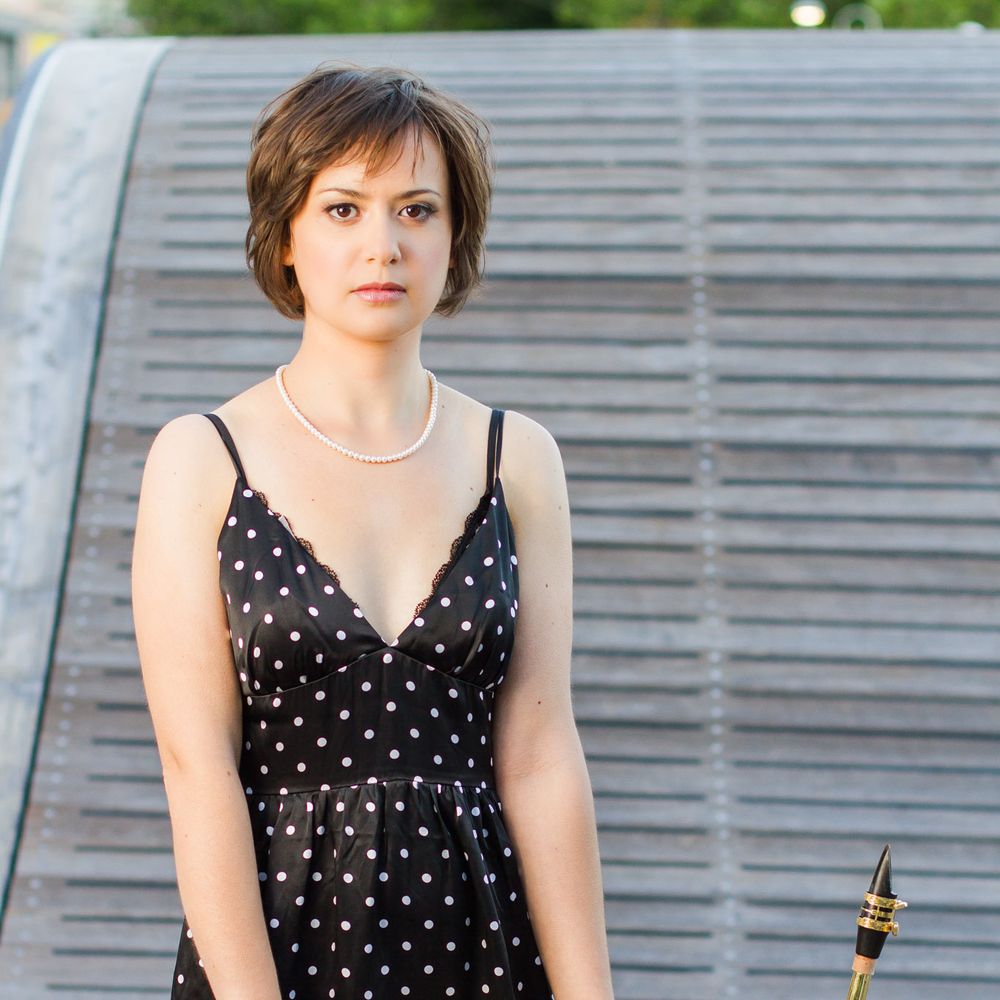 Chelsea Shanoff
Saxophone
Chelsea Shanoff is a diverse Toronto-based saxophonist, with a strong interest in contemporary music. Chelsea holds a Masters of Music degree from Arizona State University, where she studied saxophone performance with Dr. Timothy McAllister. She received her Honours Bachelors of Music degree in saxophone performance from the University of Toronto in 2009, studying under Dr. Wallace Halladay. Chelsea is currently one of the applied saxophone instructors at the University of Toronto; she is also the saxophone teacher at Havergal Collegiate Institute, Cardinal Carter School for the Arts, and Interprovincial Music Camp. In 2012, Chelsea completed a yoga teacher training program at Ahimsa Yoga Centre and has since led "yoga for musicians' classes.As one-half of the Duo Incendium, Chelsea collaborates with New York vocalist Charlotte Mundy, performing new and unique works for saxophone and voice. Duo Incendium received a 2012 Toronto Arts Council Grant for "Project Alchemy", a series of concerts and educational workshops focusing on Canadian repertoire. The Duo Incendium commissioned works by Adam Sherkin, Shannon Graham, Patrick Power, and Mitch Renaud, and have performing in Toronto, Montreal, New York, and Baltimore. Recently, Chelsea has joined forces with cellist Nadia Klein to form Cellophone, a duo focused on the creation and performance of works for cello and saxophone. As a soloist, Chelsea has commissioned works by up and coming composers Patrick Power, Mike Romaniak, James Lowrie, and Jordan O'Conner. Chelsea was featured as an emerging artist on the 2010 X-Avant Music Festival at the Music Gallery. She has also appeared in performance at the University of Toronto with Dr. Wallace Halladay. Chelsea has performed with the National Ballet Orchestra, Contact Contemporary Ensemble, Sinfonia Toronto, Toronto Royal Conservatory of Music Orchestra, the Arizona State University Orchestra, the Toronto Wind Orchestra, and the Toronto Youth Wind Orchestra. Chelsea has participated in master classes with Nobuya Sugawa, Timothy McAllister, Serge Bertocci, Rhonda Taylor, and the PRISM saxophone quartet.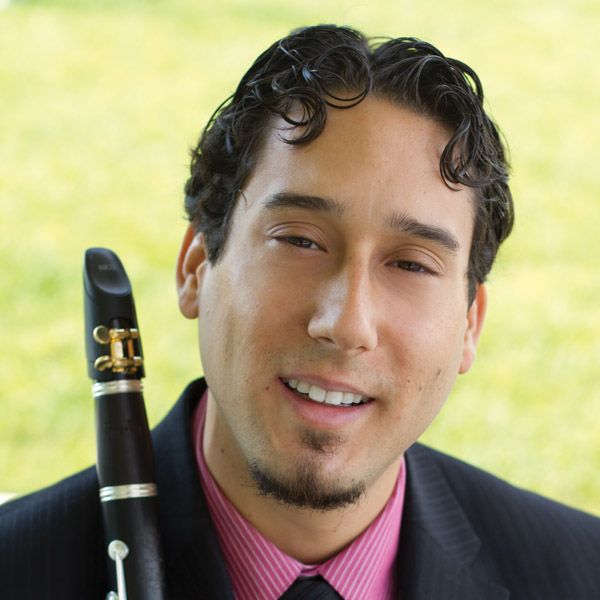 Anthony Thompson
Clarinet
As a freelance clarinetist, Anthony Thompson performs with many Toronto-based ensembles.  As an orchestral musician, Anthony appears frequently with the Toronto Symphony Orchestra.  He has performed under the baton of renowned conductors Leonard Slatkin, Zubin Mehta, Peter Oundjian, Kerry Stratton, and Sir Andrew Davis.  Anthony has also appeared with the Toronto Concert Orchestra, the Arizona Opera Orchestra and the New Mexico Symphony Orchestra.Anthony has a deep passion for contemporary music, performing regularly with many of Canada's premier new music ensembles such as New Music Concerts, Continuum, and Soundstreams, with which he traveled to Asia to perform at the National Concert Hall in Taipei and the Beijing Modern Music Festival.  Additionally, he is a full-time member of the Toy Piano Composers Ensemble and the Thin Edge New Music Collective. As a founding member of the Blythwood Winds woodwind quintet, Anthony is also an active chamber musician, performing regularly at many of Toronto's musical and cultural venues.  In addition to his performance career, Anthony has a private teaching studio and also composes music for solo clarinet and bass clarinet.  Anthony holds an Artist Diploma from the Royal Conservatory of Music in Toronto, a Master of Music from the University of New Mexico, and a Bachelor of Music from California State University, Northridge.  His teachers include Joaquin Valdepeñas, Dr. Robert Spring, Dr. Julia Heinen, and Keith Lemmons.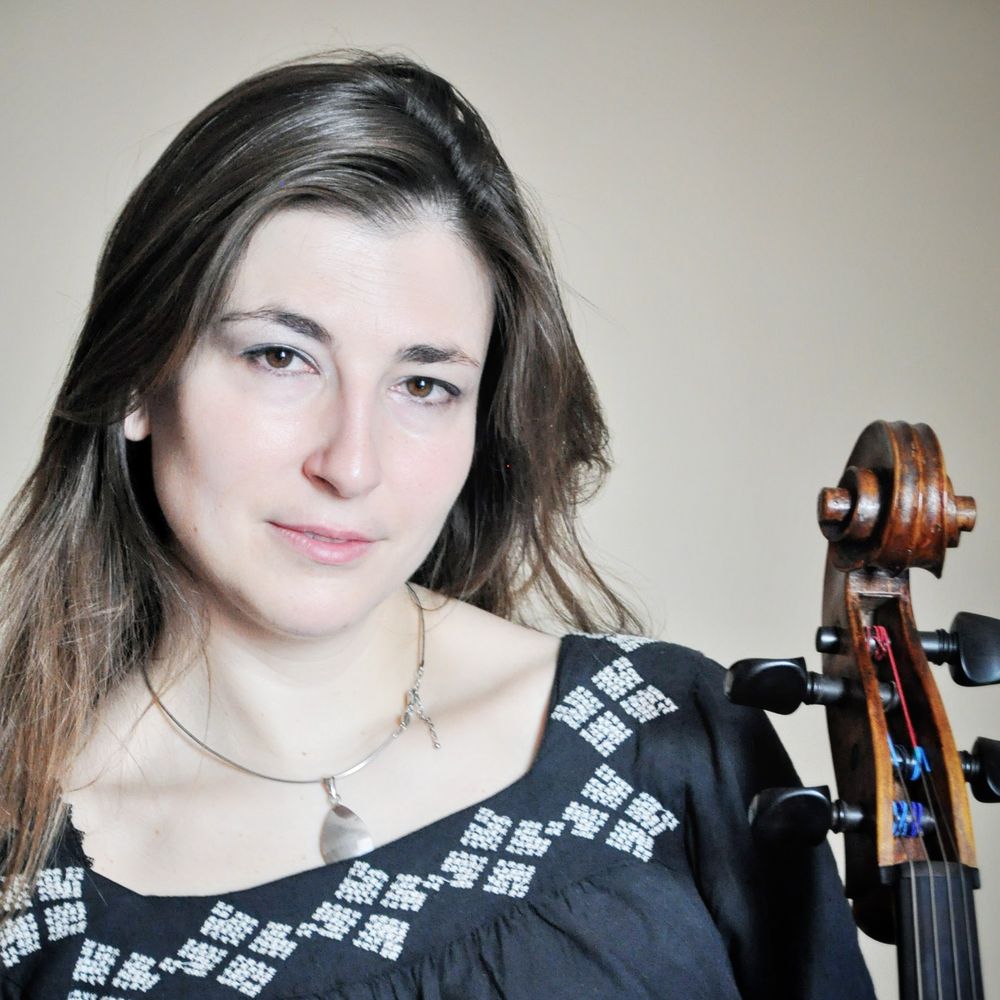 Dobrochna Zubek
Cello
In an evolving, multi-faceted career Dr. Dobrochna Zubek has worked as a soloist, chamber musician, recitalist and orchestra cellist in Europe at England's Dartington International Summer School, the Fontainebleau Music Festival in France, in North America Orquesta Sinfónica del Estado de México and currently is also a member of the Canadian New Music Ensemble; The Thin Edge Music Collective. Highlighting Ms. Zubek's numerous competition awards are: first place award of the Peggy Friedman Gordon Music Competition (2002), the Sidney Liebermann Music Competition (2004), the Alexandria Symphony Orchestra Competition (2007) and the YoYo-Ma Fellowship. Recently, received Doctoral Degree in Cello Performance at University of Toronto and joined Sudbury Symphony Orchestra as the Principal Cello and Artist in Residence.  Dobrochna's recent international performances include a concert tour and series of masterclasses in China and Poland as a part of University of Toronto Faculty of Music.  In 2016 Dobrochna recorded her first solo CD entitled:"Mexico-Voyage," and Centre discs recording Hymns of Heavens and Earth-music by Peter- Anthony Togni.