LAND ACKNOWLEDGEMENT 
Thin Edge New Music Collective's operations take place in Tkarón:to (Toronto), which is subject to the Dish With One Spoon Wampum Belt Covenant, an agreement between the Haudenosaunee Confederacy and a confederacy of Anishinabek and allied nations to peaceably share and care for the resources around the Great Lakes. Tkarón:to is also covered by Treaty 13 an agreement with the Mississaugas of the Credit.  
Current-day Tkarón:to is home to many diverse First Nations, Inuit and Métis peoples and has been stewarded by Indigenous peoples for thousands of years before the arrival of colonial settlers. TENMC would like to acknowledge and honour the traditional caretakers of the land on which we live, and work.  
Historically, Canada's state policies have criminalized and devalued forms of Indigenous culture while supporting the work of settler artists to extract Indigenous songs, stories and art for consumption without the guidance, consent, credit, or compensation of Indigenous communities. Many practices within contemporary/experimental music have roots in colonial traditions both past and present. As a collective, we recognize that we have benefited from funding models that have historically oppressed Indigenous culture, valuing certain modes of artistic expression over others.  
We believe that the music we are privileged to share with you is just one of an incalculable number of vibrant possible modalities that humanity uses to structure, express and experience sound. As we move forward into our second decade as an ensemble, TENMC is committed to an ongoing process of education, reflection, and action.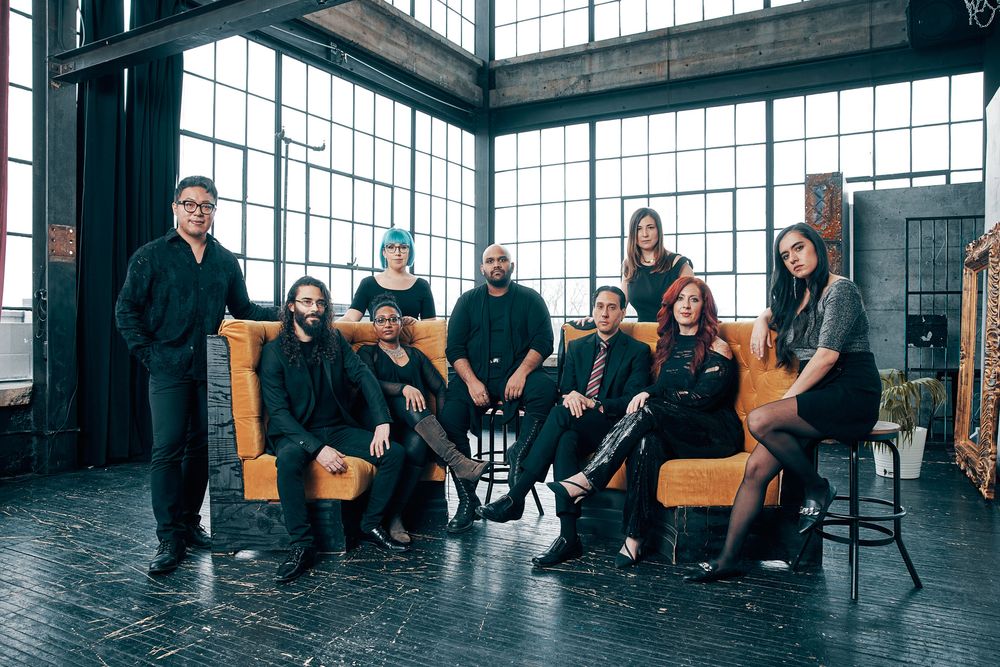 Founded in 2011, Tkarón:to (Toronto)'s Thin Edge New Music Collective has emerged as one of Canada's foremost ensembles dedicated to presenting and commissioning composers of our time. Driven by an unquenchable curiosity, they've produced a vast array of innovative and intricate programs, while engaging in unique and ambitious collaborations. 
In addition to their annual concert season, the "provocative, thrilling, and thought-provoking" (Musicworks) TENMC has been presented on concert stages across Canada through the University of Calgary's Happening Festival of New Music and Media, Ottawa New Music Creators, Innovations en concert, New Works Edmonton, New Music Calgary, Music on Main, The Little Chamber Music Series, Open Space in Victoria, The Music Gallery in Toronto, NUMUS in Waterloo. Thanks to generous support from the Canada Council for the Arts, they visited Argentina to perform at Ciclo de Música Contemporánea at the Teatro Nacional Cervantes in Buenos Aires, tracing connections between Canada and Argentina's respective contemporary composition communities. They were also the ensemble-in-residence at Italy's SoundScape Festival, and performed in Poland at the Stanislaw Moniuszko State Music School in Bielsko-Biała and the Academy of Music in Katowice. September 2018 saw the ensemble embarking on a tour of Japan at the invitation of composer Daryl Jamieson's Atelier Jaku. TENMC was also a resident ensemble with stalwart presenter/ ensemble Arraymusic for their 2018/2019 season and has participated in residencies facilitated by the Banff Centre, Avaloch Farms New Music Initiative in New Hampshire, and Le Pantographe in Switzerland. 
Mounted in 2016, the remarkable program Balancing on the Edge was touted by the WholeNote as "a high-water mark for what multimedia storytelling can do" and delivered cutting-edge music alongside evocative circus performance courtesy of co-creators A Girl in the Sky Productions. In fall 2018, they performed the Toronto premiere of Sarah Hennies' fêted film-and-ensemble work Contralto, co-presenting the poignant and abstract meditation on transfeminine identity with TIFF. Ongaku offered a rich three-day cultural exchange that unveiled new works by Canadian and Japanese composers alongside community and pedagogical events. Raging Against The Machine saw them tour across the country with Montréal's Ensemble Paramirabo culminating in a co-operative 2017 release of the same name on Vancouver's Redshift Records. More recently TENMC was the 2021 winner of the Canadian League of Composers/Canadian Music Centre Friends of Canadian Music award which they shared with composer Kimia Koochakzadeh-Yazdi. 
While engaging with internationally-revered composers such as Maria De Alvear, Linda Catlin Smith, Allison Cameron, Mick Barr, Elliott Sharp, James O'Callaghan, Barbara Monk Feldman, Jessie Cox and Ana Sokolovic, the ensemble continues to nurture emerging voices, who comprise a considerable number of their 80+ commissioned works.  It's all part of their distinctly eclectic and community-oriented outlook—endeavouring to bring 20th and 21st century music to an ever-expanding listenership.